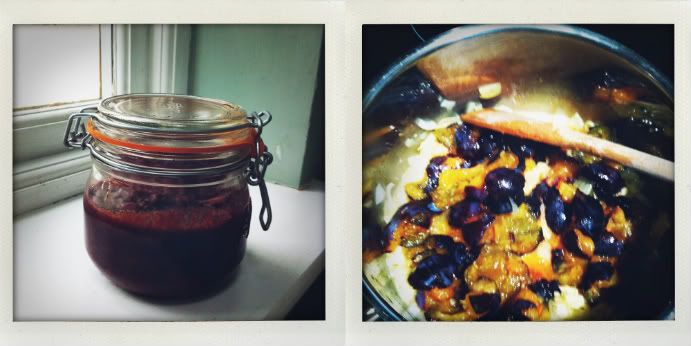 Here's the second installment of that 3kg of plums...
Plum and Ginger Chutney
(borrowed from Lotte Duncan's lovely 'Lotte's Country Kitchen' Absolute Press, 2010)
Again, a lovely activity to do with children because they enjoy squishing the plums and because you don't need to be too exact with everything else.
You will need:
25g butter
1 large onion, chopped
450g plums
2 teaspoons fresh ginger
2 tablespoons balsamic vinegar
1 tablespoon soft brown sugar
Activity:
Show your child how to stone the plums, extracting them with (clean) fingers.
Grate the ginger together.
Chop the onion together - child using a table knife.

Melt the butter in a saucepan over a medium heat and add the onion.
Add the plums and ginger and cook gently for 10 mins until the plums are soft. They will go a lovely pink colour. Add water if the plums are not very juicy.
Add the balsamic vinegar and sugar.
Transfer to a sterilised jar.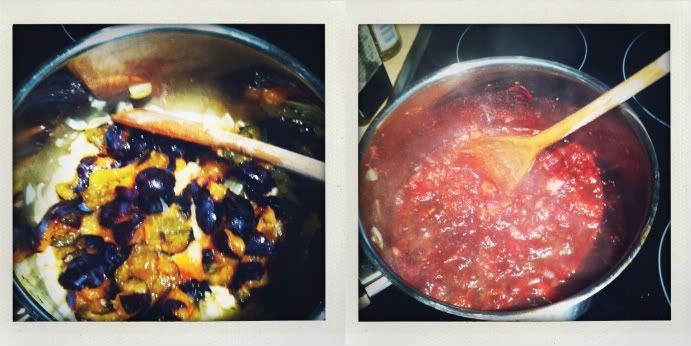 Lotte Duncan says you should serve this warm, but we have eaten it as an accompaniment to cheese and cold meat. Delicious.